We are grateful to these business partners who made it easy for you to drop off your donation anytime these businesses are open.  Chances are, there is a drop spot close to you or on your way through your day.
  1.  Cicero Fire Department, 1359 Stringtown Pike, Cicero, IN 46034
---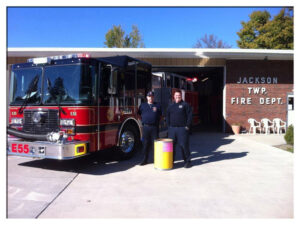 2.  Jackson Fire Territory, 508 West Main Street, Arcadia, IN
---
  3.  Hamilton North Public Library, 209 W Brinton St, Cicero, IN
---
  4.  Hamilton Town Dentistry, Dr. David Shock, 14139 Town Center Blvd, Suite #200, Noblesville, IN.
---
  5.  Greek's Pizzeria Noblesville, 216 South 10th Street, Noblesville, IN – Open Daily at 11am.